Our Mission
Africa and the Indian Ocean Islands premier feeder service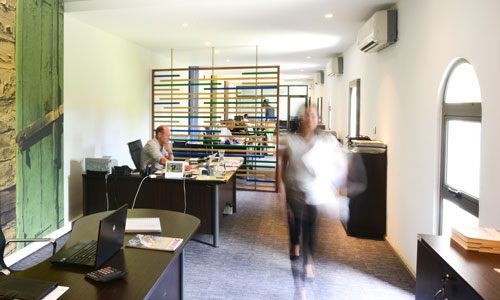 Our team is constantly developing specialized, high-quality solutions that have sustained UAFL's current regional status as East Africa's and the Indian Ocean Islands' premier feeder service. We are able to ensure constant customer satisfaction through straightforward transactions, efficiency, competitive rates, value-added innovations and continuous progression.
Our vessels link the Indian Ocean Islands and the East Coast of Africa with the rest of the world, providing access to global markets. We pride ourselves on our flexibility and an ability to make quick decisions to meet customer demands in a rapidly changing shipping environment."
Michael McKeown - UAFL Managing Director
UAFL is a specialist for shipping goods from and to the Indian Ocean covering East and Southern Africa and the Islands of the Indian Ocean.
Working in a challenging environment, we make things work, having a vast knowledge of the African market, its challenges and its requirements through a professional and dedicated team.
our Services
Comprehensive product network in the
Indian Ocean region
Stowage Consultation
Container Fleet
Inland Services
UAFL Profile
UAFL's shipping activities have evolved over the years from a small feeder carrier serving remote coastal ports in East Africa and the Indian Ocean Islands to a leading regional shipping line offering global access to the Southern and East African coasts and the Islands. This is made possible with a fleet of multi-purpose, self-sustained, geared vessels suitable for carrying containers and break bulk, heavy lift special project shipments and hazardous cargoes.
UAFL offers a comprehensive network of trade routes within the region, linking the Islands and the East African coast with Europe, the Far East, the Americas, the Middle East and the Indian Subcontinent via a number of key regional transshipment hubs.
UAFL aims to offer a unique customer base world wide coverage from remote locations in an area known for its limitations and complexities.
UAFL has the unique ability to tailor services and rotations around specific customer requirements and thereby adding strategic value to global supply chains
The head-office of UAFL is based in Dubai, United Arab Emirates.
Our History
United Africa Feeder Line, UAFL was founded in 2000 as a regional feeder service in Africa and has become a leading regional carrier within the Indian Ocean. It has developed a large network of close ties and relationships with prominent local, regional and international carriers and and operate services from Middle East, the Indian Subcontinent, Far East, South Africa and Europe to the East Coast of Africa and the Indian Ocean Islands.
The groups established the Port of Mutsamudu on the Island of Anjouan as UAFL's key transshipment hub in the region handling containers to and from the Far East, Europe and the Gulf, the Indian Subcontinent, Reunion, Mauritius, Madagascar, Mozambique and South Africa.
UAFL is founded on innovation and client demands and continues to explore areas for expansion to support regional growth.
Dr. Dag Sven Dieckmann
Managing Director UAFL Group (Indian Ocean Shipping Holdings)
Working in Africa is fascinating and rewarding but also pretty challenging. As being born in Germany and educated in Germany, France and the UK, I got inspired by Africa when I joined DAL Deutsche Afrika-Linien in 2009. Before that time, I had been working as a management consultant with Booz Allen Hamilton in Europe, Asia and the Middle East. In 2011 I took over the responsibility as Managing Director for the UAFL group (Indian Ocean Shipping Holdings). Beside UAFL, the group covers the port operations of Anjouan Stevedoring Corporation (ASC), the trading activities under the brand of Eastborne Maritime Trading (EMT) and the Spanfreight Shipping agency organisation(SSL).
Michael McKeown
Managing Director UAFL
I have been with UAFL since its inception and am fully aware of the difficulties of not only operating in an intricate region, but also of operating as a small regional player in an ever more world-wide industry dominated by a handful of global players. Our continued success in such an environment is testimony to our knowledge of our region and also to the focus and belief of our small and motivated team. I believe it is these factors that set us apart in the modern container industry and will the foundation of our success in the years to come.
Deepak E Bahuleyan
Trade Manager Europe/Middle East
I have been in the liner shipping industry for more than 24 years and have worked with leading carriers during this period, gaining insightful experience in the trade routes from the Middle East - Europe, Africa, South East Asia, the Far East and the US trade lane. This has helped nurture a vast network of relationships within and outside this industry.
My association with UAFL began with the inception of UAFL's flagship service (MEX- Middle East Express Service). I'm proud of being a part of this small dynamic team and becoming part of UAFL's growth through these challenging years. In my capacity as Trader Manager - Europe / Middle East, I share and steer towards a collective aim of maintaining UAFL's legacy as a caring partner to its customers by offering the best possible service & support by making myself accessible whenever they need assistance. I'm confident that with the support of our customers, UAFL will be ahead in the race by making service the differentiator compared to other carriers.


Ludovic Marie
Equipment Manager
I started in the shipping industry in 2002 and joined UAFL since 2009 as the first Mauritian team member. Since then we have built up a solid equipment department where all equipment related matters are treated with competency and efficiency. It is a pleasure working in a very well structured and knowledgeable company like ours and member of a well-motivated team providing quality services. Although being a small company, I believe UAFL has the key to success with a bright future.
Mubin Parkar
Ship Planner
I started my career in the maritime shipping industry in 2014 after completing my Master's in Physical Chemistry with Mitsui OSK Lines in Mumbai as a Hazardous goods Approver. Later in 2016, I was promoted to Ship Planning and Vessel operations department. I worked. as a Stowage planner and Ship Operator for 4 years handling N. Europe, S. Europe, Baltic, South Africa, and West African ports. In 2020, I joined Hapag Lloyd as Voyage Controller and moved to Hamburg, Germany.

I heard about UAFL through my friend. UAFL is one of the feeder companies having a strong market in the Indian Ocean island. I was looking to explore more knowledge in shipping, especially in the feeder company and UAFL was one of the best to join. The future with the team and UAFL would be bright and fruitful.


Adam Guillaume
Trade Manager - Far East & Asia
Having travelled all my life and coming from a Shipping Family in Mauritius, I felt very at home when I started working in Logistic. Import/Export is a great industry to discover any country economy and is integrally part of the global economy supply chain today, Covid has proved it.

Following some great experience for a major Shipping Lines, I was very happy to join UAFL that is specialized in a region that is part of my personal and professional DNA, Indian Ocean and East Africa. The small but very experienced and motivated team that I joined is key in a region where quick decision-making and boldness is necessary to be successful.


Rejees Choolayil
Trade Manager - India / South Africa / Indian Ocean Islands
Being in Dubai for more than 25 years, most of my interaction has been with the markets of East Africa, the Indian Ocean Islands, and Southern Africa. As such, these places hold a special place in me. Moreover, having traveled to these destinations on multiple occasions helped me get first-hand information on what is what; and my interest and keenness in these markets have been increasing invariably. I have always watched UAFL as a specialist operator in niche markets. After joining UAFL in September 2023 as Trade Manager for India / South Africa / Indian Ocean Islands, my aim is to drive UAFL to great market share, great representation, and moreover, to the maximum satisfaction of the customer base. Having explored the UAE market to the fullest extent possible, it is now time to explore what the vast Indian market offers to the Indian Ocean Islands and South Africa. I have put my foot on the pedal and the journey has started. As the famous saying goes "Quality matters more than quantity", we at UAFL are a small team but in quality, we are second to none. Through regular interaction and camaraderie with my colleagues across departments, we collectively aim to make UAFL the most preferred carrier to the areas we operate.
---
Valerie Moutou
Equipment Co-ordinator